"The Mystery of Irma Vep" a Penny Deadful by Charles Ludlam:
(in leicht verständlichem britischen Englisch)
Ort: Theater O-Tonart, Kulmer Str. 20A, Berlin-Schöneberg
Ticketreservierung: www.o-tonart.de / Tel: +49 (0)30 37 44 78 12
VVK 19.- Euro / AK 21.- Euro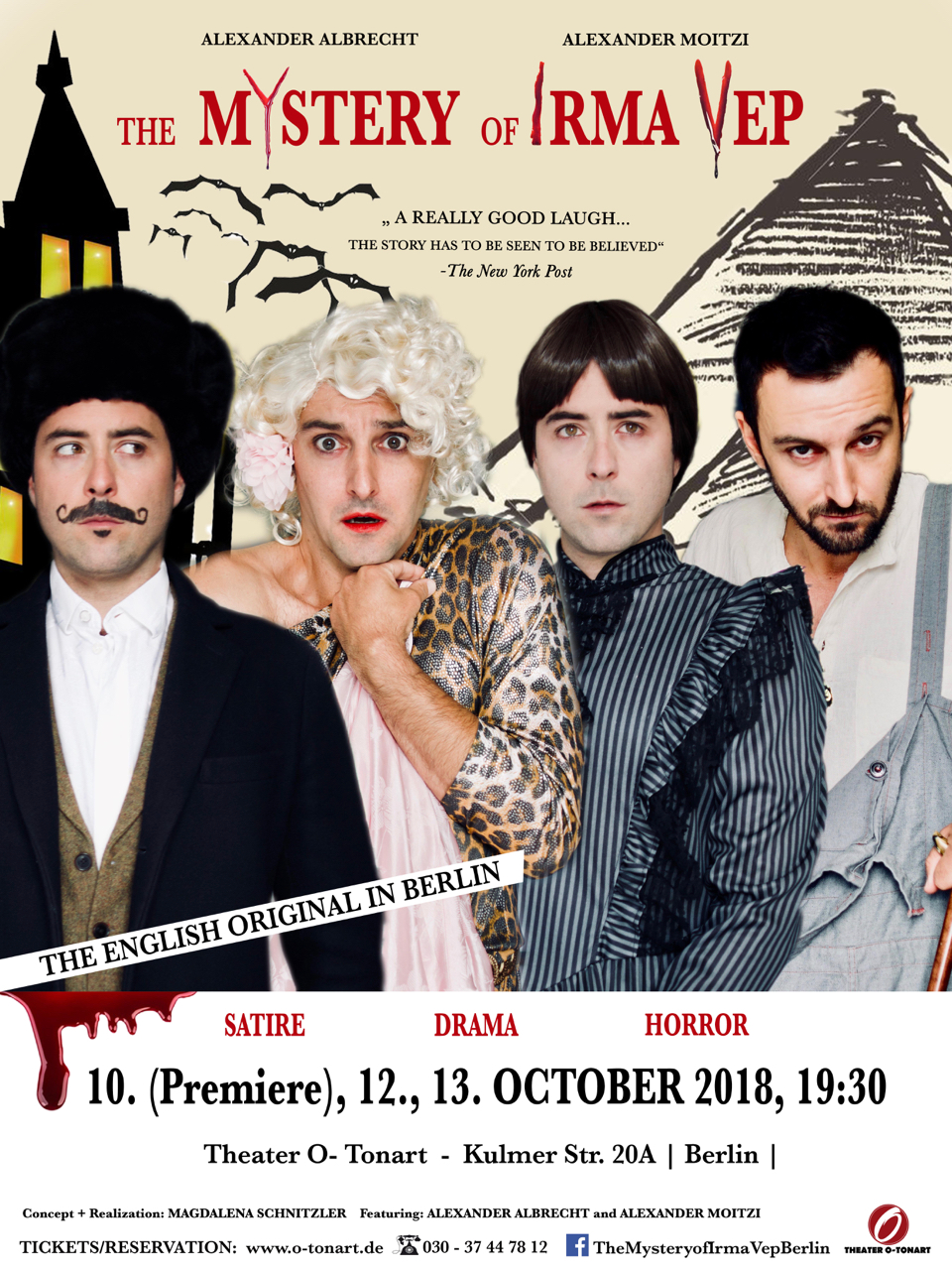 "The Mystery of Irma Vep" is a sharp satire, dark horror drama and a parody of Hitchcock classics in the tradition of Monty Python and Absolutely Fabulous.
Rapid scene changes ensure a breathless pace of play: Slap-Stick elements alternate with pathetic monologues and Screwball Comedy dialogues.
Performers: Alexander Albrecht and Alexander Moitzi
Concept + Realization: Magdalena Schnitzler