"The Mystery of Irma Vep" a Penny Deadful by Charles Ludlam:
(in leicht verständlichem britischen Englisch)
Ort: Theater O-Tonart, Kulmer Str. 20A, Berlin-Schöneberg
Ticketreservierung: www.o-tonart.de / Tel: +49 (0)30 37 44 78 12
VVK 19.- Euro / AK 21.- Euro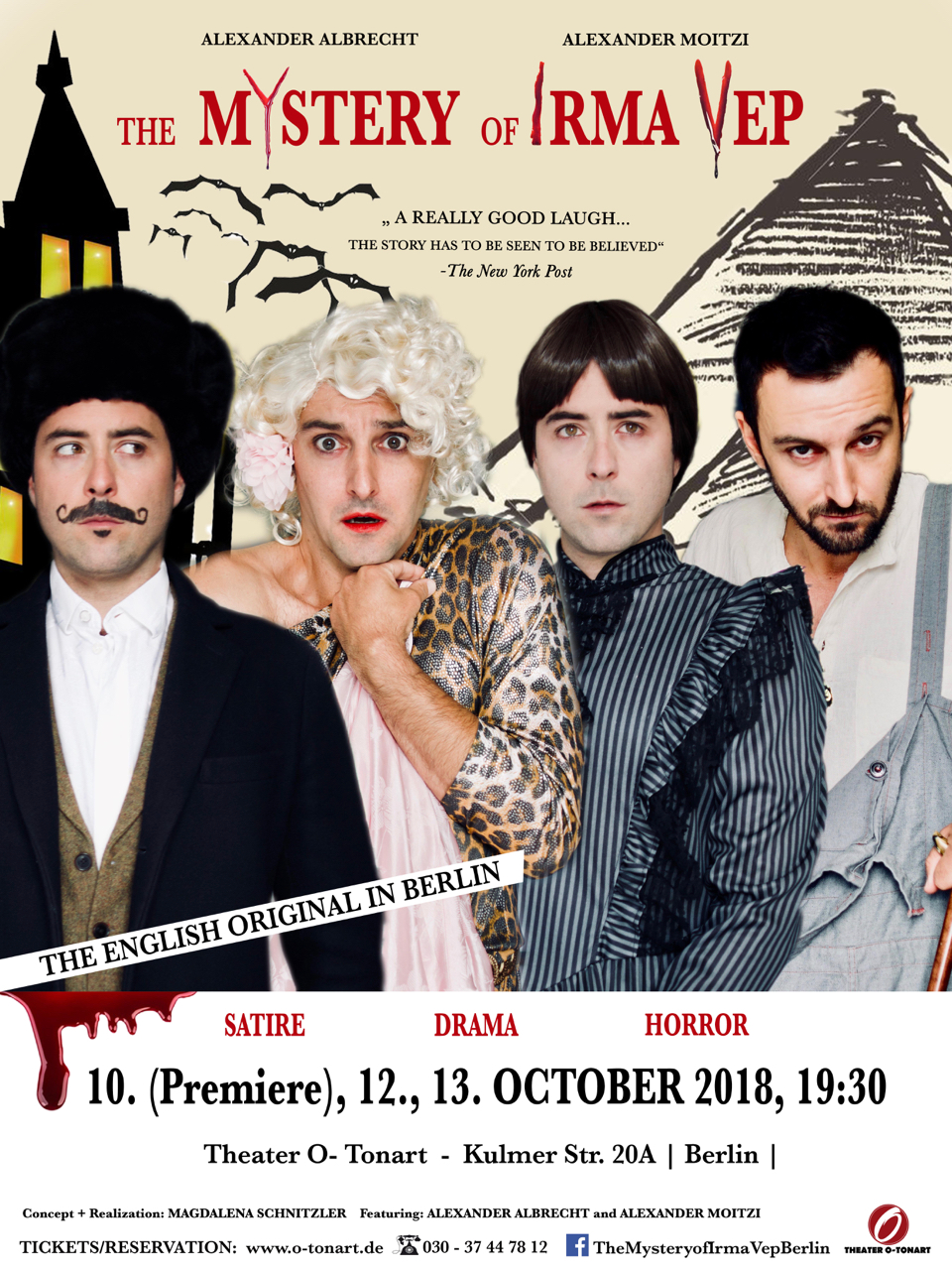 2 Actors
8 Characters
35 Costume Changes
130457558 English Words
From the English estate Mandacrest to the blazing sands of far-off Egypt, this definitive spoof of gothic melodramas is a quick change marathon that has everything: laughs, scares, satire, a vampire, a sympathetic werewolf, and an Egyptian princess who may be brought back from the dead.
"The Mystery of Irma Vep" is a sharp satire, dark horror drama and a parody of Hitchcock classics in the tradition of Monty Python and Absolutely Fabulous.
Rapid scene changes ensure a breathless pace of play: Slap-Stick elements alternate with pathetic monologues and Screwball Comedy dialogues.
The team around director Magdalena Schnitzler works ingeniously with viewing habits, irony and audience interactions. Irma Vep is simply camp!
Performers: Alexander Albrecht and Alexander Moitzi
Concept + Realization: Magdalena Schnitzler