by Carsten Michels, Bündner Zeitungen (Südost Schweiz Zeitung):
Divinely Unempathetic
Albrecht plays his Jim as a wonderfully exaggerated puke. With the hollow New-Economy-language interspersed with Anglicisms, he always makes the audience laugh. One thinks to oneself, nobody can be that over the moon narcissistic and divinely unempathetic, – and is secretly delighted when Jim still adds one better.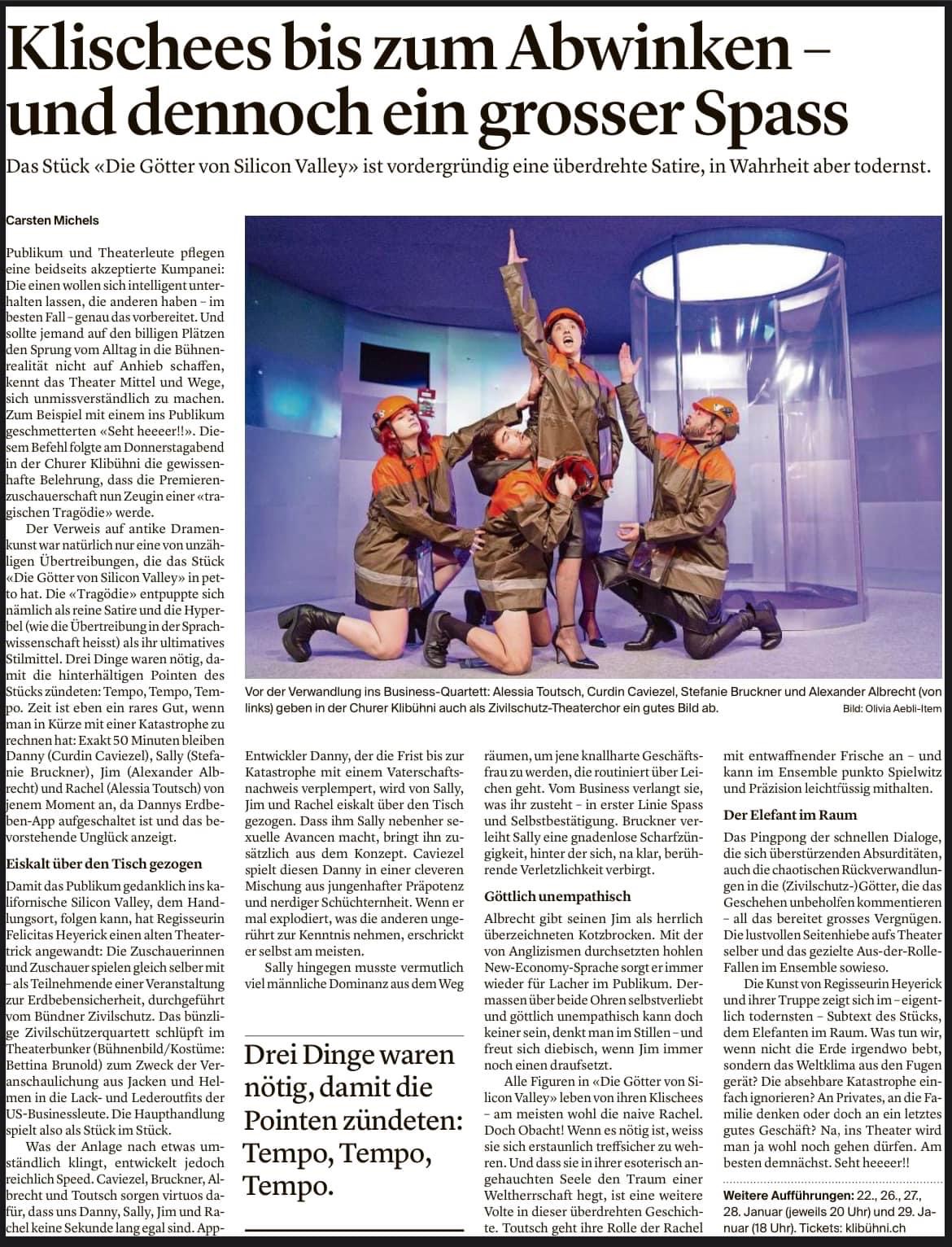 –) Link to BEST OF JIM click here