A solo mono-spectacle, performed by actor Alexander Albrecht, directed by Lioudmila Meier-Babkina (Theater für klassische Bühnenkunst Zürich).
A duel between two officers is interrupted, and continued a few years later in an unusual way.
How far can you restore the balance of clean honesty?
Egoism? Freedom? To take responsibility for your own behavior? Highly current topic in today's international society.
Pushkin deals with this subject through his protagonist Sylvio, to whom the physical life means less than the soul.
Thrilling as in a crime story, the audience will experience the psychological hunt of this drama.
Duration: approx. 60min.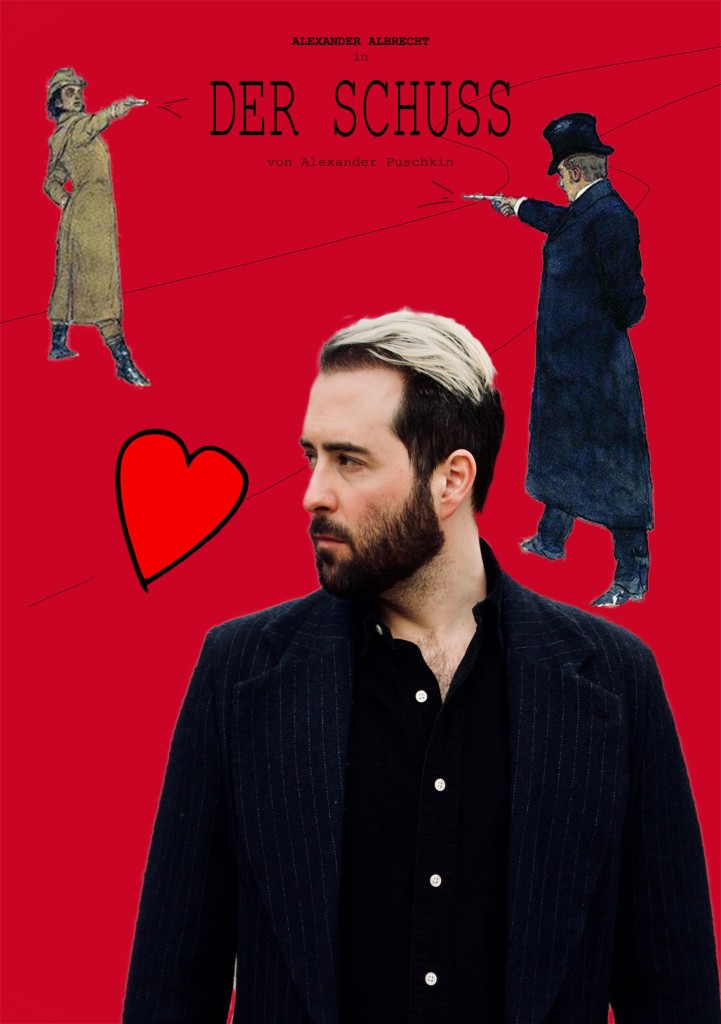 PREMIERE 12.12.2019, at 8:30pm in the Reine Victoria in St. Moritz (former Russian Tsar residence)
Free Entry  (Sponsor Cultural Office St. Moritz)
09.01.2020, at 9:15pm in the legendary Hotel Waldhaus in Sils-Maria
Ticket 20.- CHF (Sponsor Hotel Waldhaus)
18.01.2020, 4pm & 8pm in the Off Space Location Hyperlokal Zürich
Ticket 35.- CHF / Online Tickets 16 Uhr klick hier und 20 Uhr klick hier